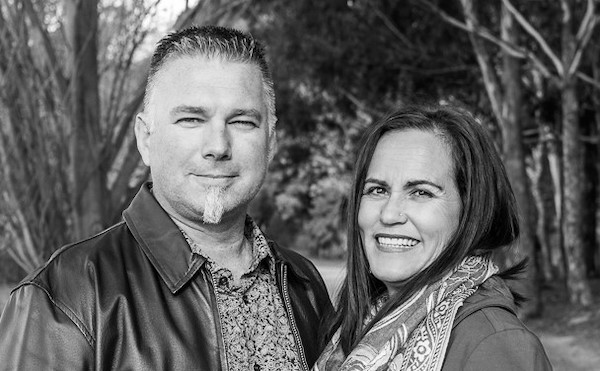 What we offer is a combination of experience and qualifications to provide a high standard professional counselling service.
Relate Hawkes Bay Limited
Our service provides a range of Counselling & Psychotherapy services offered by qualified and experienced practitioners
Relationship Counselling
Bren is the primary relationship counsellor at Relate Hawkes Bay. The approach he uses is a combination of Response-Based Practice and Emotionally Focussed Couples Therapy.
According to EFT, distress in relationships is mainly seen as the distress of disconnection. For most of us, connection and being connected is really the essential element of a relationship. While some disconnection is tolerable in a relationship, ongoing disconnection is not. It is very difficult to main a feeling of security or safety in a disconnected relationship let alone feelings of value or love. We tend to feel more secure, valued and loved when we can rely on someone, when we know they'll be there for us when we really need them.
Violence completely undermines both safety and connectedness. If violence is happening then a different approach is adopted until safety is created. There can never be a safe, valued and connected relationship while the possibility of violence hangs over it.
However, even without violence safety, value, connection and security can be compromised. Certain kinds of Interactions and Responses between one another can also create distress and distance. If these continue they tend to take on a life of their own – either escalating into critical/blaming behaviour or shutdown/withdraw or – a combination of both. It's kind of like one person is trying to turn the 'noise up' and the other 'turn the noise down' but actually both of these positions sustain each other – it becomes like a chicken – egg situation. The more one turns the noise up – the more the other turns it down, and the more one turns the noise down the more the other turns it up…
An interesting fact: Distressed couples actually make more attempts to connect !! when securely connected couples attempt to connect they are usually successful and therefore create safe connections. Whereas distressed couples attempts often fail – more and more attempts are then made to connect. However, each time an attempt fails it just seems to compound the distress. My approach works to help couples better recognise their responses to each other, why these responses are important and then how to re-connect.
Personal Counselling
We can assist you with a wide range of personal counselling issues. Our service is private and confidential.
Below are some of the issues we commonly work with.
Family Violence
Addressing violence and recovery from the experience of violence is an extremely important part of our work. Bren has worked in the Stopping Violence field since 1999 – this has included one on one and group facilitation. Over the past decade Bren has been refining his approach to working with stopping violence and now has a strong emphasis on Response-Based Practices which challenge the notion that people lack the skills to behave respectfully, increases self accountability and debunk myths about anger and violence.
Trauma, Grief, Anxiety & Depression
Inevitably life will bring it's share of grief, loss, separation, accidents, injury and unexpected tragedy. Fortunately many of us will have friends and family to turn to when life hits us hard. Sometimes it happens that we continue to experience ongoing trauma and grief and it can really start to make life difficult. When things are feeling out of place it can be scary and a challenge to put back in place – people often tell us that after a while they start to worry about continuing to turn to their friends and family – they start to feel like they are burdening them or that they get the feeling that their friends and family think they should have moved on or gotten over it by now. As counsellors we don't underestimate just how influential these events can be and how they don't always just fade away. We offer a way of talking through things that we hope will bring relief – We believe that there is always a good reason for the responses you are having and once those reasons are clearer they sometimes just seem to 'find their place' and things become easier again.
Workplace – Employee Assist
Thousands of dollars are lost every year with loss of productivity due to workplace stressors or outside factors impacting on workplace productivity. Packages of 3-6 sessions are available for employers looking to support their staff through a variety of issues including; change management, workplace bullying, relational issues and communication, redundancy, injury, depression, grief or trauma. Once Employers have agreed to provide this service for their employees it becomes a confidential service that their employees can access – either privately or as an agreed outcome of workplace issues between the employee and employer.
ACC Sensitive Claims
Bren and Kelly are both approved providers for ACC sensitive claims. Our work with people who have experienced sexualised violence, violation and abuse is filled with a strong emphasis on peoples resistance to violence and the maintenance of dignity while sometimes in the depths of despair. Often it is the social responses people receive that cause a lot of pain. Counselling can help clear away some of the self blame that comes with these unhelpful social responses. Hope is sometimes found in the smallest acts of living, actions that not only define preservation of oneself and others but also of ones dignity and the dignity of others affected.
Professional Supervision
Bren has been offering Professional Supervision for a range of workplace professionals including Counsellors, Students, Employment Consultants, Mental Health workers and Disability Support Advocates. Professional supervision is essential to maintaining safe and sustainable work practice. Working in the social services or any career working with people requires us to look at ourselves and our practice. To do this a safe protected time and place where anything can be processed is required. Like a tradesperson will maintain and sharpen their tools we also need to make sure we are well maintained and sharp so that we can offer the people we work alongside the best of us.
Mediation
Although our counsellors can offer some limited mediation they are not AMNIZ recognised.
If you would like to find an AMINZ recognised Arbitrator or Mediator we have provided a link below.
Skype*
Cant get to us..? why not Skype..? Skype sessions are available for all of our services. It is important to ensure you have a quiet uninterrupted space to hold our meeting with a minimum of background noise.
Skype sessions will need to be pre-paid before commencing and will cost the full rate of the service being provided.